Canadian National

Alpaca Futurity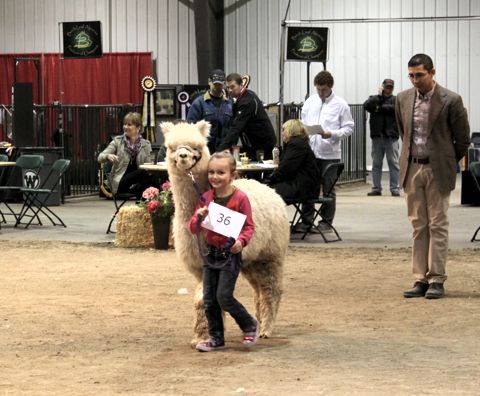 Futurity Guidelines
1) All CLAA Registered Juvenile, Yearling and 2 Year Old offspring of the 2018 Subscribed Studs are eligible for the Futurity. This includes 0% Recorded Alpacas born in Canada. They must have a recorded number prior to the show in April
** Also, all cria resulting from breedings purchased in the November 2015 CNASF Stud Auction are eligible for the futurity as JUVENILES even if the studs are not subscribed for 2018. (This does not apply to stud owners who purchase their own herdsire's breeding in the auction.)
** For studs that were subscribed the previous year and are no longer able to breed in Canada (i.e. they have died, are unfertile or have been sold out of country), the owners may subscribe them to the futurity for one year only at the fee of $750.
Entries must be CLAA registered. Alpacas will be checked upon arrival for colour, sex, and microchip number. Minimum requirements to show are microchip and copy of the registration papers.
2) Where possible entries will be split into classes by colour, age, and sex. The colour splits will be:
White – only true whites
Light – includes beige and light fawns
Medium – includes medium & dark fawns
Dark – includes light, medium & dark browns
Black – includes bay black and black
Grey – includes rose and silver greys
Multi alpacas (other than greys) with 2 or more distinct colours in the blanket area
3) Juveniles are those born from April 15, 2017 to October 12, 2017. Yearlings are those born from April 15, 2016 to April 12, 2017. 2 Year olds are those born from April 15, 2015 to April 12, 2016.
4) Judging will be 60/40 fibre/conformation. First and second place alpacas will return for the colour champion classes.
5) There is minimum class size and the maximum class size will be 13.
6) The show committee reserves the right to:
place entries in the appropriate colour class,
adjust the classes based on the number of entries,
adjust colour class boundaries.
Verbal directions from the show committee take precedence over the show program.
7) Prize money will be paid to at least 50% of the class.
8) Alpacas will be stalled two to a stall where possible.
9) There will be a short spectator hands on while the points are being tabulated.
10) All Alpacas for both shows are required to be on site by Thursday April 12th at 4 PM, and remain until the Supreme Champions are announced for the ALPACA Spring Show on Sunday.